Remembering our Patrons
​and their Families
(please add a comment to your donation so we know who you are remembering)
Helen Milligan, 104, took her final curtain call on Friday, May 15, 2020.
Helen was a proud member of Sugar Creek Players, the Scarlet Masque, and her beloved Vanity Theater. Her favorite play was "Arsenic and Old Lace." Other memorable parts were in "Harvey," You Can't Take it With You," "Grease," "Spoon River Anthology," "Thurber Carnival," "Carousel," and "The Best Little Whorehouse in Texas."
Donations in Helen's memory may be made to the Vanity Theater, 122 S. Washington St., Crawfordsville, IN, 47933.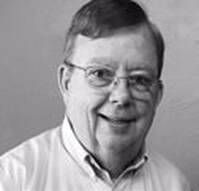 Keith "Pete" G. Vice, 73, of Ladoga passed away unexpectedly Monday, April 27, 2020, in his home.
Pete Vice was a faithful supporter of the Sugar Creek Players for the last ten years.  He and his wife, Donna, started coming regularly when their granddaughter, Olivia, first appeared in "Alice in Wonderland" in 2010. Then their daughter, Heather Olin, became involved on stage and in producing and directing shows while also serving on the SCP Board. Pete joyfully attended all the events as his family became immersed in the Arts.  His warm smile, compliments and teasing remarks will be missed. Pete's family requested that memorial donations to him be made to the Sugar Creek Players to help the theater.
Memorial contributions may be directed to Sugar Creek Players at the Vanity Theater, 122 N. Washington St., Crawfordsville, IN 47933.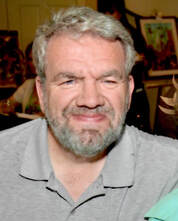 Barry Douglas Pool, 56, passed away at his home Monday, Jan. 20, 2020.
Barry started acting with SCP (Sugar Creek Players) at the age of 14, many years before the Vanity Theater was our home, when the Players were using the basement of the Ball Theater at Wabash College.  Since then he has spent over 40 years acting and directing here and at Crawfordsville High School and served as a member and President of the SCP Board.
It was on the stage that Barry met Stephanie Moore; subsequently, he fell in love with her and proposed to her during a production. A few years later, they had a daughter Carrie, who also joined them on stage and is still active in the Vanity theater.  His mother, Marty Pool, was one of the donors who helped purchase the theater seats in the 1980s and is still a faithful season ticket holder.
Donations may be made to the Lori Niki Hutson account that has been set up for the benefit of Carrie Pool at Tri-County Bank, 224 E. Main, Crawfordsville, IN 47933.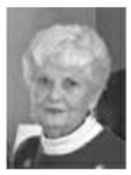 Martha Ellen Morrison, 85, passed away on April 9, 2017
Martha, a very dear friend, long time supporter, season ticket holder and Guild member of the Sugar Creek Players passed away on April 9, 2017. Martha Ellen has been a familiar face for nearly 30 years and will be greatly missed. Most recently she volunteered in the lobby and was usually found in the cookie booth serving her own delicious homemade cookies. Prior to that she served on the committee organizing refreshments, decorations and agenda for the 2014 Gala. She assisted in researching, collecting and preserving programs and posters of earlier Sugar Creek Players productions. The fruits of her efforts, along with other Guild members, can be viewed in the lobby today.​